GAAM Capital: your property finder in London
Why use a property finder agent in London?
GAAM Capital is a property finder in London. We will help you in your property search whether it is a house search or whether you need flats to buy. GAAM Capital also helps developers to find development opportunities to buy and the investors on their buy to let search in London.
5 reasons to choose GAAM Capital as your property finder in London:
1. Full access to the estate market
In London, more than 90% of the owners instruct an agent to sale or rent their property. This is the mainstream way to find a property to buy or rent. For example, in the Borough of Kensington and Chelsea, we work closely with 150 estate agents (postcodes SW1, SW3, SW7) . These regular contacts with estate agents enable us to show you off-market properties that never come to the market and even fewer to the internet. The more expensive the property is, the more likely the owner wants to sale(sell) it discreetly and off-market. Thanks to our extensive network of lawyers, tax advisers, accountants and finance advisers in London and abroad, we will give you a full access to the London properties market. 
2. The best way to buy a property
When choosing  GAAM Capital as a property finder in London, you are giving yourself more chance to be taken seriously by the estates agents and therefore by the seller rather than if you register with them.
They know that you are well informed on the market, you are well advised and you are a motivated buyer as you paid us to find your property. The estate agents know that before starting the search for you, we have advised you to be ready with your finance so you are given the priority over people who pop up in the agency or call it following an ad on internet. You are prequalified and the sale is more likely to go through with you.
In this competitive market, it is a really big advantage, especially in the case of sealed bid. When offers has been made, the quality of candidate often makes the difference.
3. Our approach is efficient and less stressful
Instructing us as your property finder is the best way to balance between your budget and your needs. We guarantee you no stress by taking care of all the searching and all the services you need. Your dedicated finder agent also provides you with regularly discrete communication to let you know how your search is going. We think that it's important to respect your private life so no personal data will be disclosed.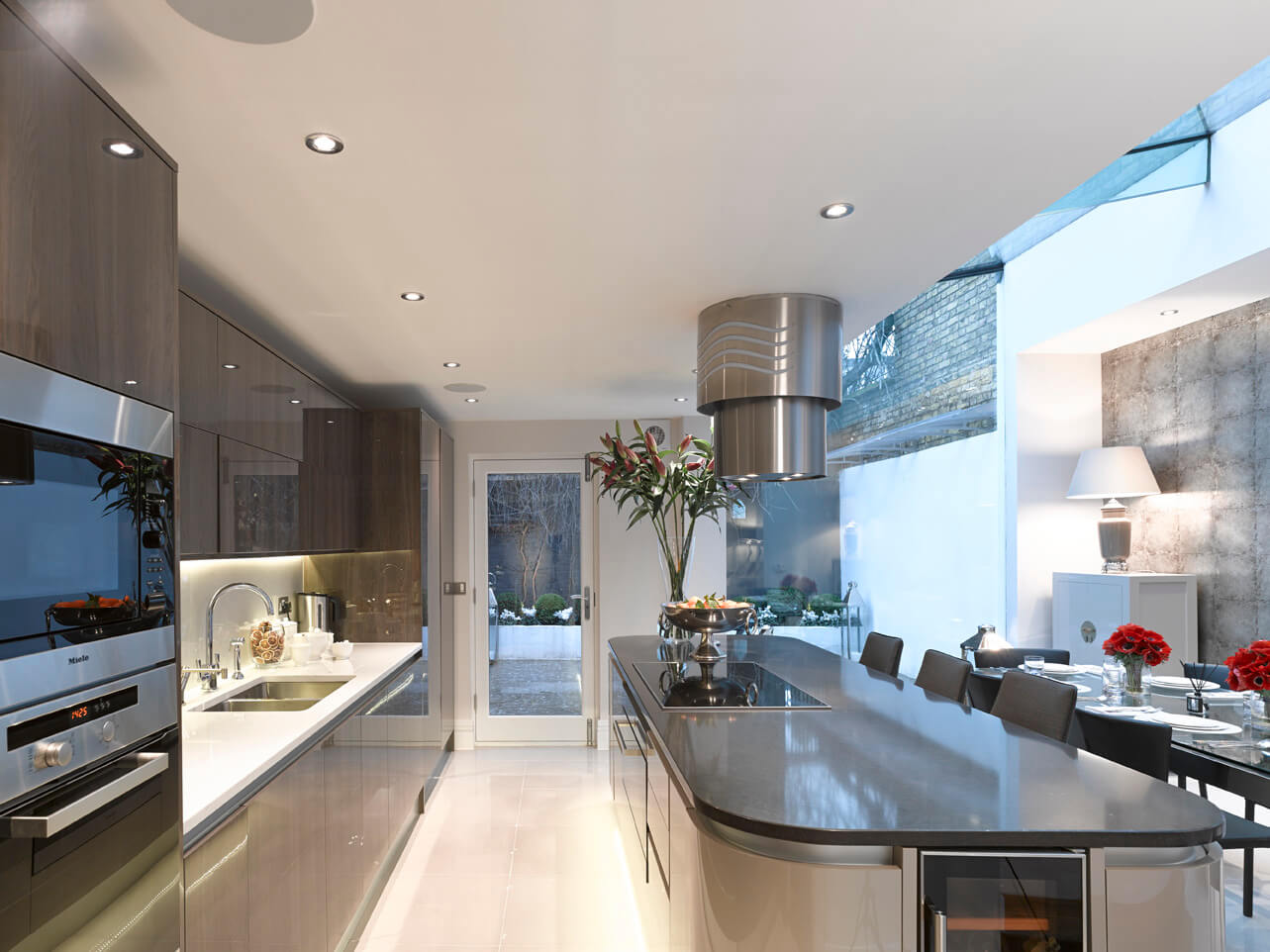 4. Don't waste your time and let us find the property for you
Whether you are living abroad, you are working hard or traveling a lot, you want to focus on your family, you don't know very well London, your time is precious. Nevertheless, you could have the feeling that internet is the easier way to have access to the real estate market to find what you are looking for.
Bear in mind that a property search is very time consuming. It takes time to understand the market, to review the market, to select properties, to contact agents by phone and to arrange the viewings.
Don't waste your time, and let us find the perfect property for you and deal with the paperwork. You don't want to spend hours with estate agents, showing you properties that do not fit your requirements.
At GAAM Capital, we are here for you to find the perfect place to settle in London. We are entirely dedicated to you and your property search. Moreover, we will help you save your time and money.
5. Make money on your property purchase
Our aim is to work only for you, to be at your side and to defend your interest. At the beginning of the process, your property finder will refer you to the best professionals such as mortgage brokers, tax advisers, lawyers, accountants or money transfer specialists who will help you save your money.
Your dedicated property finder will negotiate the best price for the property you have selected, on your behalf. We have noticed that it is an advantage to use us as a buffer to absorb the emotion involved in a transaction that can lead you to overprice your property. For cultural or personal reasons maybe you are not comfortable to negotiate at a certain level. Having GAAM Capital between you and the buyer will make sure that you will pay the best price for your property in London. Our property finders in London always support their negotiation by a good knowledge of the market. The price can change street by street. So we will provide you with updated comparables in your area, even in your road and market price trend by area.
For either a residential buying or a buy to let investment, you will be informed with the key figures, advised on the new projects nearby and the potential capital growth you may obtain. For a buy to let, we oversee the entire process and at each step of your investment, we will help you to make money and achieve the best yield possible. 
With this approach, you will have all the keys to buy your perfect property in London at the right price.
Call us now (+44) 0207 602 9926 to see how we can help you to find the best estate opportunities in London.